Sometimes I see myself statically observing nature and thinking of the circle of life; how it comes and goes. This happens mainly when autumn comes. The wind brushing the fallen leaves away. The trees standing firm in their nudeness waiting patiently and gathering strength for the next transformation.
Nature is dormant. It no longer exhibit the exuberant colours of its flowers. The petals fall. The green stems become brown … it is a quiet time.
Meanwhile, humanity seems to be in a constant race, too busy to observe the nature's circle of life and its own fate within the cycle. We seem to not give permission to our own process of regeneration. We barely accept ephemerality in our materialistic concept of what life is.
The idea of an ethereal being is still surreal, but nonetheless our own entity is profoundly dependent and regulated by things other than life. We cannot deny that we are part of the circle of life, whether we want it or not. We come and go … with our strengths, characters and behaviours inherited generation by generation, which, in a roundabout way, brings me to … witches.
My Halloween
Whenever October comes around, I get excited. Not only because of the yellow, orange and red colours of the trees, but also because of Halloween. I do love it; I must admit. Being from Brazil, we didn't celebrate it as much as we do here, though I remember well that, when I was a kid, we used to put pumpkins near the bushes with lit candles inside, and we would pounce on passers-by from behind the bushes. But there were no sweets or dressing up. At least not when I was a kid.
Now I celebrate Halloween vicariously through my daughter, who also loves it. I create short stories about it and illustrate them with dark, shadowy pictures, because I just love the gloomy side of it all.
Getting ready for Halloween
While in the mystical land of Scotland, where kilts swayed like autumn leaves in the wind, and bagpipes played eerie tunes that could make even the bravest souls shiver, a wicked witch was getting ready.
She was quiet, almost in a state of hibernation, when she started to feel a breeze and a drop in the temperature. When she peeped out and saw the colours and leaves on the ground she realised her instincts had been correct. It was the start of her busiest season. The pumpkins weren't carved yet, so it was the perfect time for her soul to start wandering around homes. What did she have in her mind for this year? Would she create potions for those with a malevolent character, which would then transform these into the most audacious criminals? Would this be her way to provide a big day of the dead party? Rushing out, she leaves her hat behind. Will she have the same powers as she normally has? Let's hope not … allow us to live a little longer, far away from our ancestors.
Meanwhile in the Glasgow necropolis
It was shortly after moonrise, and the moon was huge. As it rose in the sky, a quick shadow passed across it. A witch! On her broom! Calling out to the dead, welcoming them into the world! Not long after, in a cemetery, the soil on the path, underneath a dense, dark, clump of trees, stirs, and a soul rose up. The dead inside the tomb stones did not seem to be keen on the company of the resurfaced soul. But the soul was feeling lonely too. She wanted to talk to someone and the closer one she found, while in a walk, was her own skull … a way she could almost transcend to the live world.
After meandering around for hours reaching parks around the city, the lonely soul managed to find some company. They found comfort walking around the live world, while their skulls stayed under a tree having long secret conversations.
Ephemerality
As I mentioned, autumn is my favourite season. One that invokes thoughts of the other side of nature. Leaves fall. Trees become bare. Life hits a pause and death enters softly. Ephemerality is all a matter of point of view. Among the obvious, what we normally see in the world we live, there is the mystery of the unseen world.
So, as you enjoy your Halloween festivities in bonnie Scotland, remember the days of "Guising" and the humble neep lanterns that once ruled the night. And if a mischievous ghost or a ghoulish bagpiper happens to cross your path, be sure to have a trick up your sleeve – for the Scottish Halloween spirit lives on in laughter and playful jests.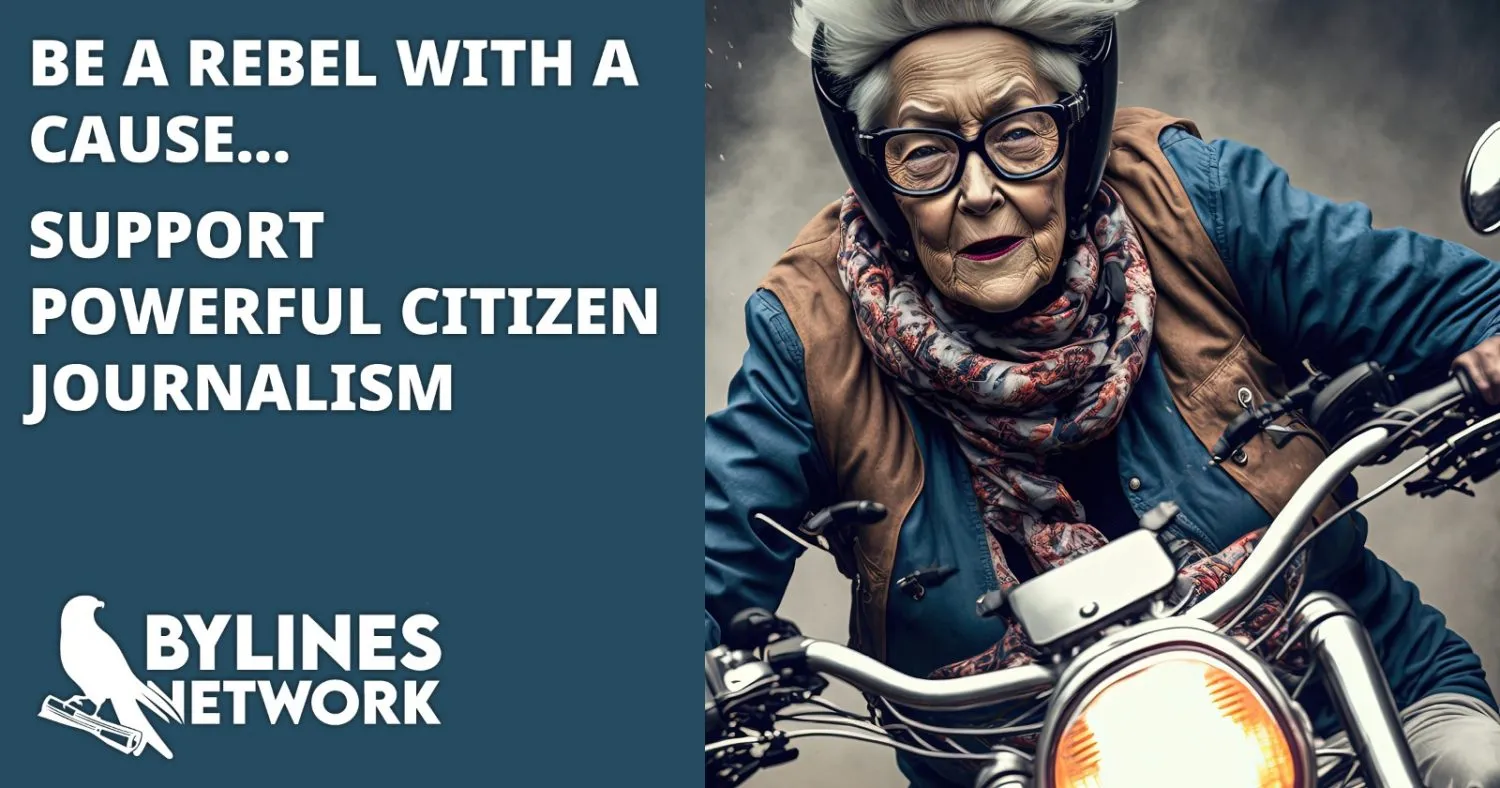 CLICK HERE TO SUPPORT THE BYLINES NETWORK CROWDFUNDER!