According to Pakistani media, Afghans in Pakistan are warned that after 31 October they will face forced deportation and arrest if they do not have the necessary documentation. More than two million people are currently living in the country illegally, after the Taliban takeover in August 2021, with around 600,000 having since returned to Afghanistan.
Thousands of Afghans are heading towards the Torkhan and Chaman Afghan-Pakistan border to their home country as the deadline given by the Pakistan government ends.
Over 1.73 million Afghans are currently facing deportation from Pakistan. Around 3,250 of them are waiting for resettlement to the UK.
After the US withdrawal from Afghanistan and the chaos at Kabul International Airport, thousands of Afghans who served the British Government for the past two decades, and their families, were stuck in Kabul.
Britain ended their relocation process after an attack on Kabul airfield resulted in 183 deaths, 170 of which were Afghans, and 13 US military personnel. Ex-staff and British nationals have been said by British government to move to a third country for their safety and relocation to UK after the Taliban came into power and took control of Kabul in August 2021. Many fled to Pakistan.
Pakistan has given a deadline of 1st November to 1.73 million Afghans to leave Pakistan or face forced deportation. Around 3250 Afghan men, women and children, who are waiting to be resettled in the United Kingdom, are staying in hotels, temporary accommodations and guest houses in Pakistan provided by the UK government.
The United Kingdom has initiated fulfilling its promise to provide visas for those Afghan refugees who waited for more than a year in temporary accommodations in Pakistan.
Relocation flights from Pakistan will begin in October
Karachi senior aviation authorities and British high commission delegates entered talks to plan the relocation of 2,000 eligible Afghans. The Anti-Narcotics Force, Pakistan International Airlines and Customs, were part of this discussion. The relocation process of Afghan immigrants began on Thursday, October 26th, starting with 200 immigrants till the end of December via 12 special charter flights, according to the Pakistani media.
Pakistan's Interim Interior Minister Sarfraz Bugti recently said that 1.73 million unregistered Afghans who are living in the country illegally have been told to leave. If they do not, then the government of Pakistan and law enforcement agencies will take action to deport those who are living illegally in the country.
He includes "those who have refugee card or Pakistan Visa are our guests we are taking actions against illegal entrants". Pakistan police already target Afghans whose visas are expired or who came to the country for relocation to UK under resettlement schemes.
Arrival of Afghans According to UK government calculations
After the Taliban takeover of Kabul, over 24,000 people have been resettled in the UK from Afghanistan. This includes 2,000 Afghans, who had aided the UK's armed forces, and have been relocated under the ARAP (Afghan Relocation and Assessment Policy) scheme in the months leading up to the fall of Kabul. Around 15,000 Afghans were also evacuated during Operation PITTING in August 2021, including former employees of the British Government and British nationals with their families. Additionally, approximately 7,000 Afghans have been resettled since Operation PITTING, under ARAP and ACRS (Afghan Citizens Resettlement Scheme) pathways.
Afghans have been forced to leave a life which took them decades to create in Pakistan; the question here is how they are going to manage to start life from zero again. Even if it's your home country, starting life from scratch will take time and could be dangerous, especially where there are already too many restrictions on women in Afghanistan under the Taliban regime.
The experience of having to leave your home and relocate to a foreign land without the possibility for a safe and secure future in your home culture is incredibly difficult. We miss our family, food, society and homes very strongly. While it may seem that there is a sense of stability under Taliban rule compared to the current crisis in Gaza, the after-effects of war and occupation are ongoing for the people of Afghanistan.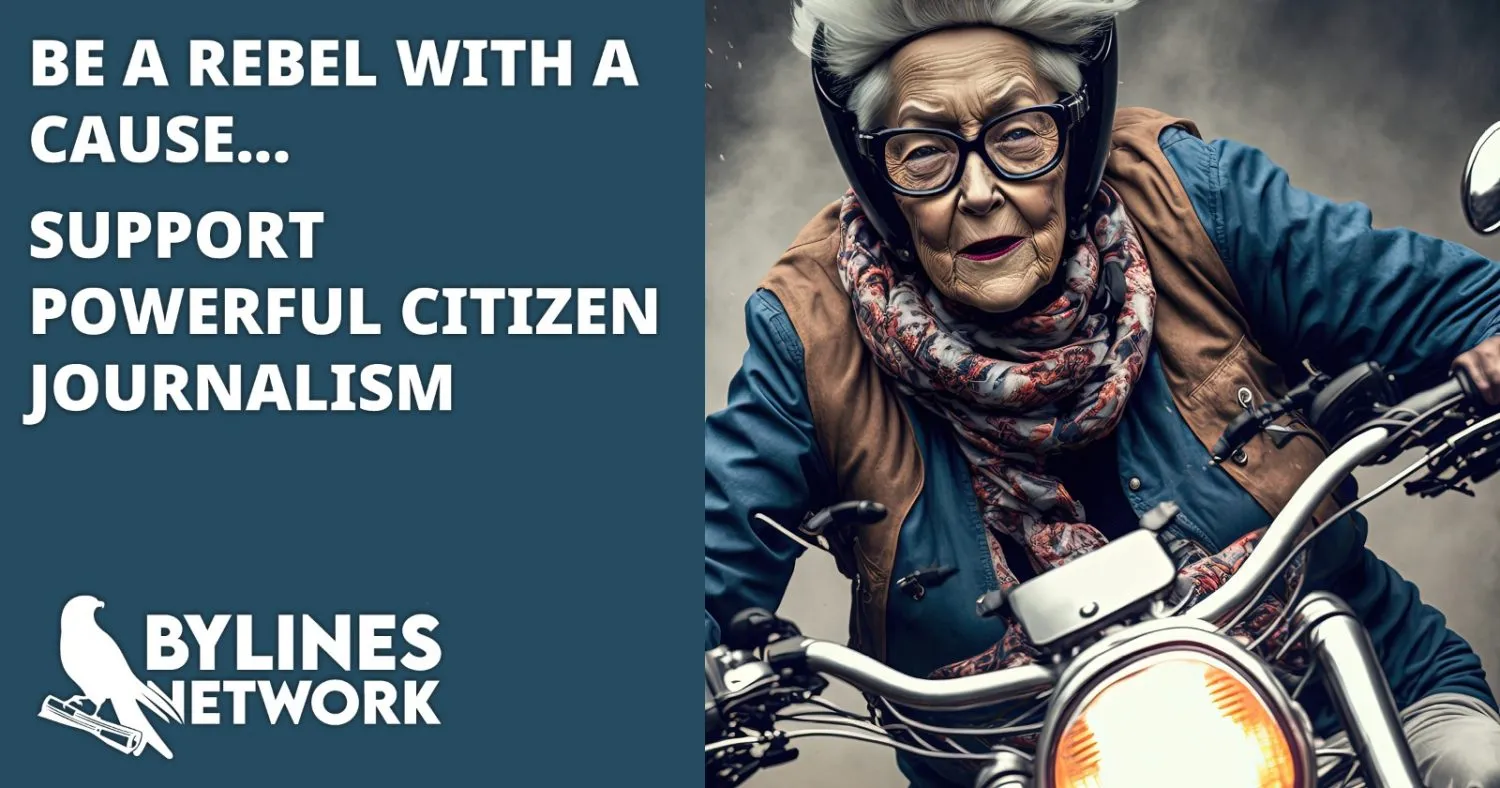 CLICK HERE TO SUPPORT THE BYLINES NETWORK CROWDFUNDER!